Mike Patel-Principal and COO

Mike Patel, Principal and Chief Operations Officer, moved to the U.S. in 1982, and grew up in his parents' motel business. He also had experience in franchised hotels and independent hotels. He learned the business from the bottom up and worked in every department. He was able to grow his skills in maintenance and renovation, as well as new development construction and design.

Mike graduated from the University of Missouri with a Computer Science and Finance Degree. After graduating, he handled the finances and day to day requirements of his parents' motel.  In 2005, Mike decided to pursue his hotel business full time. He was excited to partner with brother-in-law Nav in 2012, to grow the business and form Marquee Hospitality in the Kansas City area.

Mike is closely involved in the day to day on site operations of the company. He works directly with site selection and designer development. He brings 25 years of development and construction experience. Mike was the general contractor for one hotel, and he has been the construction manager for all other hotels.
Mike also thrives on building close relationships with franchise representatives and financial institutions and making an impact in the industry. He was a founding member and has served on the board for the Missouri Kansas Hotel Owners Association for 5 years. He has been on the board of directors for Hotel Lodging Association of Kansas City for 3 years. He has been an Ambassador for the Intercontinental Hotels Group Owners Association for 6 years and the Ambassador for AAHOA Central Midwest region for 4 years. He has also served on the Commerce Bank Advisory Board for 3 years.
In his free time Mike enjoys socializing with friends and family. His favorite activities are traveling, attending Chiefs and Royals games, and concerts with his children. Mike is a self proclaimed foodie, and he loves experimenting with different culinary flavors as well as indulging in delicious desserts.
Nav Patel – RPh, CHO, Principal and CFO

Nav Patel, Principal and Chief Financial Officer, moved to the U.S. at the age of 10 and grew up in the hotel business, helping his parents with just about every aspect of the business at the independent hotel they lived in and operated in Waynesboro, Virginia. In college, he studied pharmacy at VCU/MCV in Richmond, Virginia, and returned home during summers to help out with the business. Nav learned a lot of values working at the independent hotel, including the hard work and commitment needed to operate a hotel.

Two years after graduating, with a Bachelor of Science in Pharmacy, he became more involved in the hotel business. He eventually helped design, manage the construction, and plan the grand opening of a Holiday Inn Express in Waynesboro, VA. This hotel enjoyed much success and was the winner of three Torchbearer awards.
Nav's main passion and focus today is managing the hotel business.  In 2012, he partnered with Mike, to develop and manage hotels in the Kansas City metro area along with new projects in Virginia and Kansas. Nav oversees all the finances and revenue management, creates budgets and projections, and manages the site selection for potential new projects for the company. He also oversees all day to day operations for the business and continues to practice pharmacy part-time.
Nav especially enjoys building relationships and being actively involved in both the hotel industry and the community. He has been an AAHOA Ambassador since 2014, and on the AAHOA Membership Committee since 2016. He is a member of the VRLTA Government Affairs Committee, a Board Member of the Bull Run Chapter VRLTA, and a member of the IHG Owners Association. He also values making a difference as the Co-Chair for Explorer Post 1882, a STEM Group for Middle and High Schoolers.
Brenda Evans – Corporate Director of Sales and Marketing.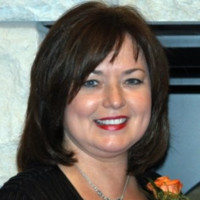 Brenda joined Marquee Hospitality in 2019 as the revenue generation leader with over 30 years of experience in Hotel Sales and Marketing.  Her experience includes direct sales of 13 hotels, including Director of Sales responsibility for 6 of those.  Brenda was Regional Director of Sales and Marketing with John Q. Hammons Hotels and Resorts for 14 years where she developed skills in multi-location management, with a portfolio ranging from 9 – 24 hotels.  As Manager of Sales and International Sales and Marketing with the Embassy Suites brand, Brenda conducted sales training for all Embassy Suites Hotels and sold the brand on a National and International level.  She has received multiple awards for excellence in Sales and Marketing as well as Revenue Management.  With her wealth of knowledge and experience, Brenda is developing the Sales, Marketing and Revenue Management platforms for the company as well as training and development of personnel and Key Account management.
Yaina Kulp – Director of HR. & Accounting.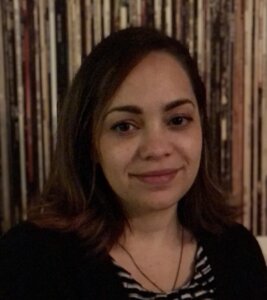 Yaina joined Marquee Hospitality as the Director of Human Resources and Accounting in 2020 with 14 years of Hotel Management focused on Finance and Human capital. She started as a front desk agent and worked her way up to an HR and Accounting Manager for a full-service Holiday Inn. Most of her background has been with IHG properties and she has a wealth of knowledge in Accounting, HR, and Hotel Operations.  Currently, Yaina is perusing her Bachelors of Science in Accounting at Southern New Hampshire University and will obtain her degree Summer of 2021 with honors. At Marquee Hospitality Yaina is responsible for financial analysis, internal controls, accounting operations, company organizational structures, human resources, and payroll. Yaina has a passion for organization, system management, and hospitality and in her free time, she harmonizes she likes to watch movies, spend time with her family, paint and make ceramic figurative sculpture.
Mary Crawford – Regional Director of Operations

Mary joined Marquee Hospitality in 2018 as the Regional Director of Operations and Human Resources. She is responsible for all hotel operations and human resources of hotel openings and multiple existing hotels within the company's portfolio. At each property, she ensures hotel profitability, guest and associate satisfaction. Prior to joining Marquee Hospitality, she held numerous positions such as General Manager, Director of Sales and Marketing, Revenue Management and Director of Catering. With over 30 years of hotel management experience, Mary has worked with leading hotels brands including IHG, Marriott, Starwood, Hilton and Wyndham. With extensive background in the hospitality industry she has earned numerous awards throughout her career. She has served on the Board of Director on various hospitality associations and involved with multiple charitable organizations. With her passion for heartfelt hospitality and dedication to the future of the industry she is highly instrumental in defining and promoting a service culture aligning associate strengths and business requirements for Marquee Hospitality.
Deena Havlat -Director of Human Resources and Accounting